Apocalypse Navy Issue: Lvl 4 Cap stable mission fit
3
0
90 Views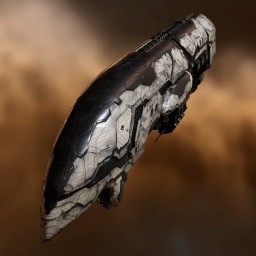 Modulename
I am planning to fly a navy apo in the near future for lvl 4 missions and because I couldn't find a good cap stable fit that didn't use boosters on battleclinic I decided to make one myself.

And yes I know cap stable isn't needed but I prefer it because I am semi-afk while missioning and not paying 100% attention to my screen all the time.

Btw I chose for an AB because I prefer the extra speed over the extra range you would get from TC's. Feel free the change. (it would give you 10km extra range or so for Navy Multi)

Anyways here are the stats:
(all level V)
Effect hp: 57693
Resist: EM/THERM/KIN/EXP
Shield res; 0%/20%/40%/50%
Armor res; 77,5%/84,7/25%/20%
DPS: (without drones)
-Scorch L = 659/2772 volley, range =62+10
-Imperial Xray = 689/2898 volley, range =31+10
-Imperial Multi = 827/3478 volley, range =21+10
Cap: Stable at 36%
Speed: 317m/s

Share your mind.

EDIT:
Changed the AB for an TC, a active hardner for an energized one cause of cap stability.
Stat changes:
Speed is now 118m/s
Resistance bonuses 83%/77,9%/46,1%/42,5%
Optimal range for scorch is now 83+14 instead of 62+10 and optimal for multi is 27+17 instead of 21+10.

SECOND EDIT:
Changed the imperial navy LAR for a core X-type for better tank and changed the Shadow Serpentis TCs for T2 ones. The difference in price is huge and you lose like 1km optimal or something.
Targeting
| | | |
| --- | --- | --- |
| | Maximum targets | 7 |
| | Maximum targeting range | 95 km |
| | Scan resolution | 150 |
| | Sensor strength | 0 0 0 25 |
Size/Movement
| | | |
| --- | --- | --- |
| | Maximum velocity | 150 |
| | Inertia modifier | 0.07763 |
| | Signature radius | 370 m |
| | Cargo capacity | 625 m3 |
Systems
| | | |
| --- | --- | --- |
| | Capacitor capacity | 8750 GJ |
| | Capacitor recharge time | 4 minutes 54 seconds |
| | Powergrid | 22331 / 27500MW |
| | CPU | 638.5 / 725 tf |
Shields
| | | |
| --- | --- | --- |
| | Shield capacity | 10000 |
| | Shield recharge time | 42 minutes 22 seconds |
| | Shield resistances | 0% 50% 40% 20% |
Armor
| | | |
| --- | --- | --- |
| | Armor hit points | 13125 |
| | Armor resistances | 83% 42.5% 46.09% 77.9% |
Structure
| | | |
| --- | --- | --- |
| | Structure hit points | 12500 |
| | Structure resistances | 0% 0% 0% 0% |
| | Drone bandwidth | 75 Mbit/sec |
| | Drone control range | 0 m |
Drones
| | | |
| --- | --- | --- |
| | Drone capacity | 100 m3 |
Download EVEMon Skill Plan
[Apocalypse Navy Issue, Apocalypse Navy Issue: Lvl 4 Cap stable mission fit]
Armor EM Hardener II
Armor Thermic Hardener II
Imperial Navy Energized Adaptive Nano Membrane
Imperial Navy Heat Sink
Imperial Navy Heat Sink
Imperial Navy Heat Sink
Imperial Navy Heat Sink
Core X-Type Large Armor Repairer

Tracking Computer II
Tracking Computer II
Cap Recharger II
Cap Recharger II

Mega Pulse Laser II
Mega Pulse Laser II
Mega Pulse Laser II
Mega Pulse Laser II
Mega Pulse Laser II
Mega Pulse Laser II
Mega Pulse Laser II
Mega Pulse Laser II

Large Capacitor Control Circuit I
Large Capacitor Control Circuit I
Large Capacitor Control Circuit I


Hammerhead II
Hobgoblin II

Item
Quantity
Value
Apocalypse Navy Issue
1
352,156,000
Tracking Computer II
2
868,899
Cap Recharger II
2
450,000
Hammerhead II
1
638,920
Hobgoblin II
1
414,715
Mega Pulse Laser II
8
4,000,000
Armor EM Hardener II
1
1,280,880
Armor Thermic Hardener II
1
1,558,700
Scorch L
1
1
Imperial Navy Energized Adaptive Nano Membrane
1
39,500,000
Imperial Navy Heat Sink
4
76,870,800
Core X-Type Large Armor Repairer
1
201,505,000
Imperial Navy Multifrequency L
1
705,002
Imperial Navy Xray L
1
5
Large Capacitor Control Circuit I
3
7,000,000
Optimal Range Script
1
112
Total
960,880,333